Breathe Bhutan Adventures and Holidays provide Bespoke Tours To Bhutan. We are founded on the ideals of ingenuity and entrepreneurship, keeping in mind the expectations and needs of travelers. We consider ourselves as a host to travelers and even open the doors to our homes to our guests.
We have a saying in Bhutan that even a horse cannot carry the weight of the merit that one earns from making someone happy. It is not easy to keep all the guests happy at all times, but we at Breathe Bhutan, happiness is what we want our guests to feel at all times while traveling Bhutan. Sometimes we joke amongst ourselves that if a guest does not break into tears while departing from Bhutan, we have not done our job.
Regardless of their travel partner, every traveler that visit Bhutan see and do the same thing – depending on the duration of the tour and the season of visit. Breathe Bhutan not only cater to popular attractions and activities but we have many unique and out of the box experiences and we also go out of our way to create a memorable experience of Bhutan. We make sure that our guests get to feel the pulse of Bhutan, so that they take back home a wholesome experience of Bhutan. Breathe Bhutan is constantly exploring new and out of the box activities and experiences.
" We are a small company and that is how we intend to keep it, so as to give the best of our attention to every guest of ours. Everybody returned back home with friends in Bhutan" – Breathe Bhutan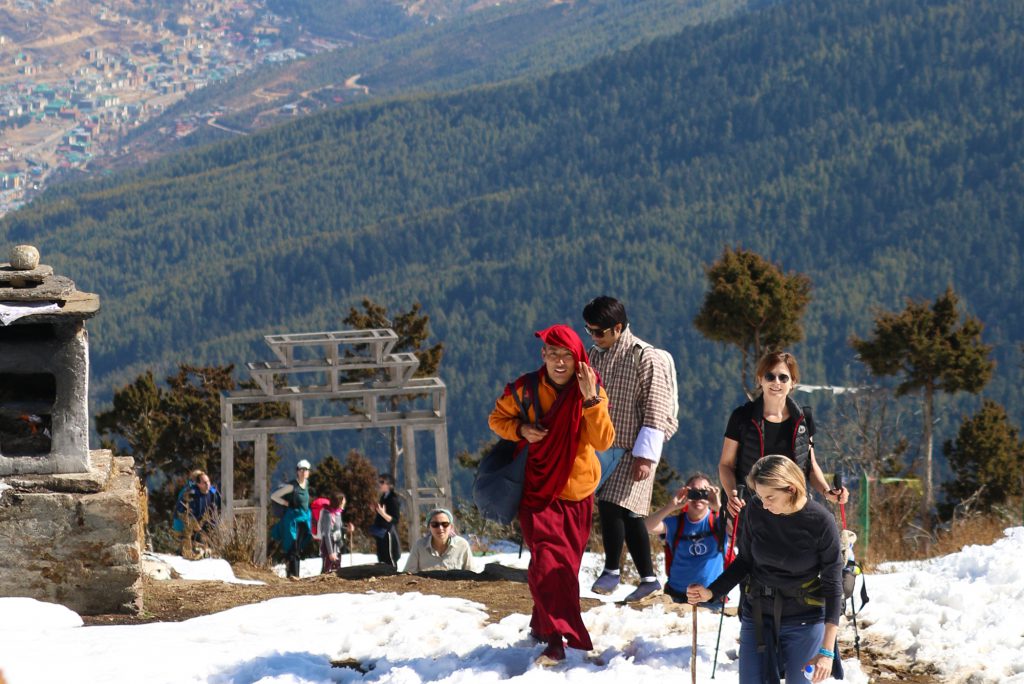 There are thousands of licensed Bhutanese tour operators to choose from. Some handle more than 10,000 tourists a year and some don't even get a single client. If it is not your cup of tea to be one of those ten thousand tourists, whom are treated like a business commodity and are forgotten right after their departure from Bhutan, get in touch with Breathe Bhutan. We will treat your holiday with passion. You will be remembered, and we will make sure that you never forget us and your travel experience in Bhutan.
Breathe Bhutan was founded by Kezang Tashi Rinzin who later handed over the management to her husband Kinley Wangchuk after she became a mother and chose to be a full time mother.
Kinley Wangchuk is an entrepreneurs and he is known to many as Ganchu. While in his early twenties he founded Bhutan's first private Radio Station after quitting his job, working as an engineer with the Royal Government of Bhutan. A government job back then was the most sort after career in Bhutan and he is known to many in Bhutan as the first person to quit a respected position with the government to follow his heart and start a small FM station. He later started Mojo Park, the first live music venue in Bhutan and through Mojo Park, he groomed many local bands and made it possible for singers and musicians to make a living out of playing live music. Kinley is currently dedicating his full time to Breathe Bhutan and for him, he believes in the greek word 'Meraki' and his expression is what you will experience when you travel with Breathe Bhutan.